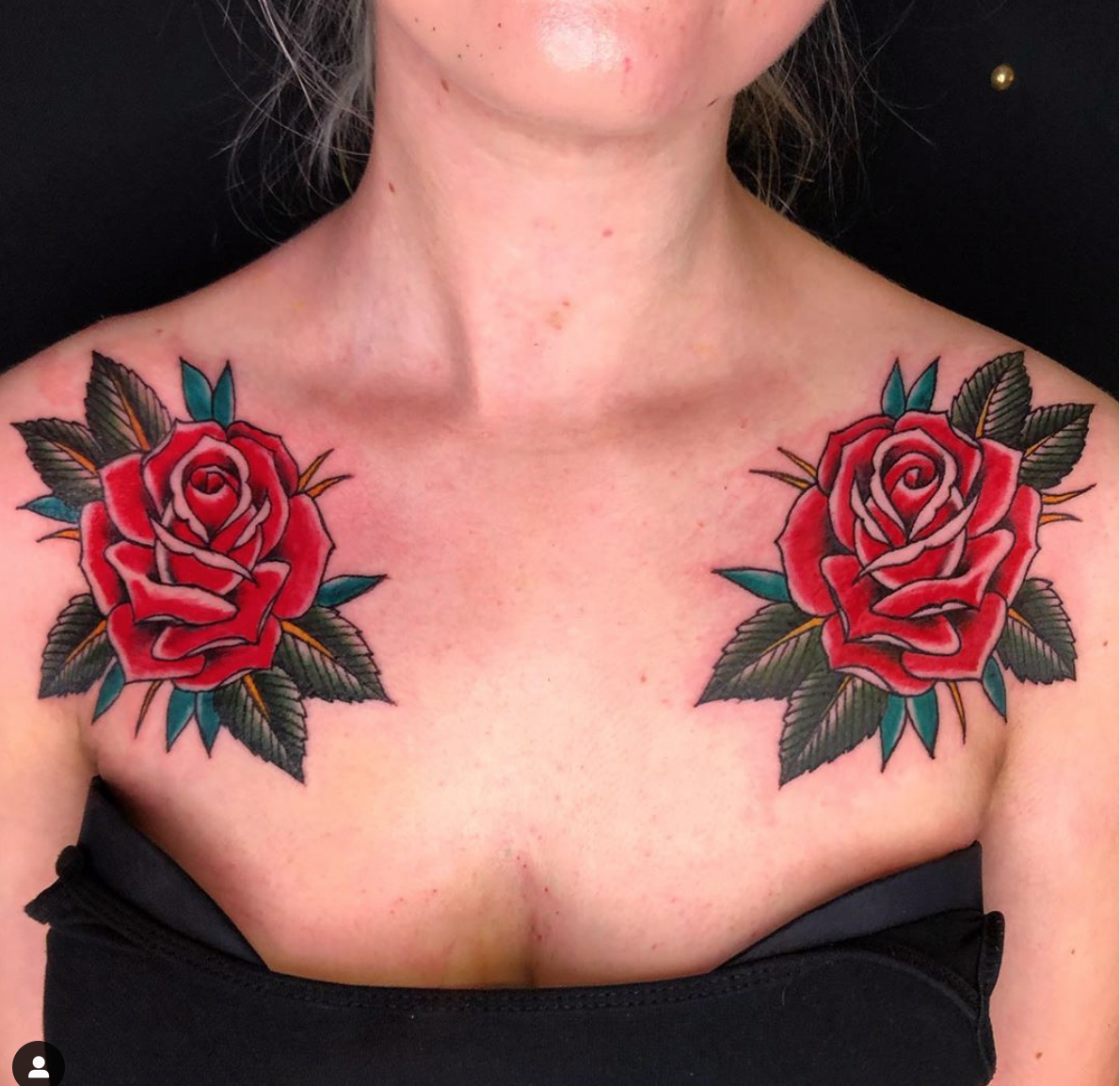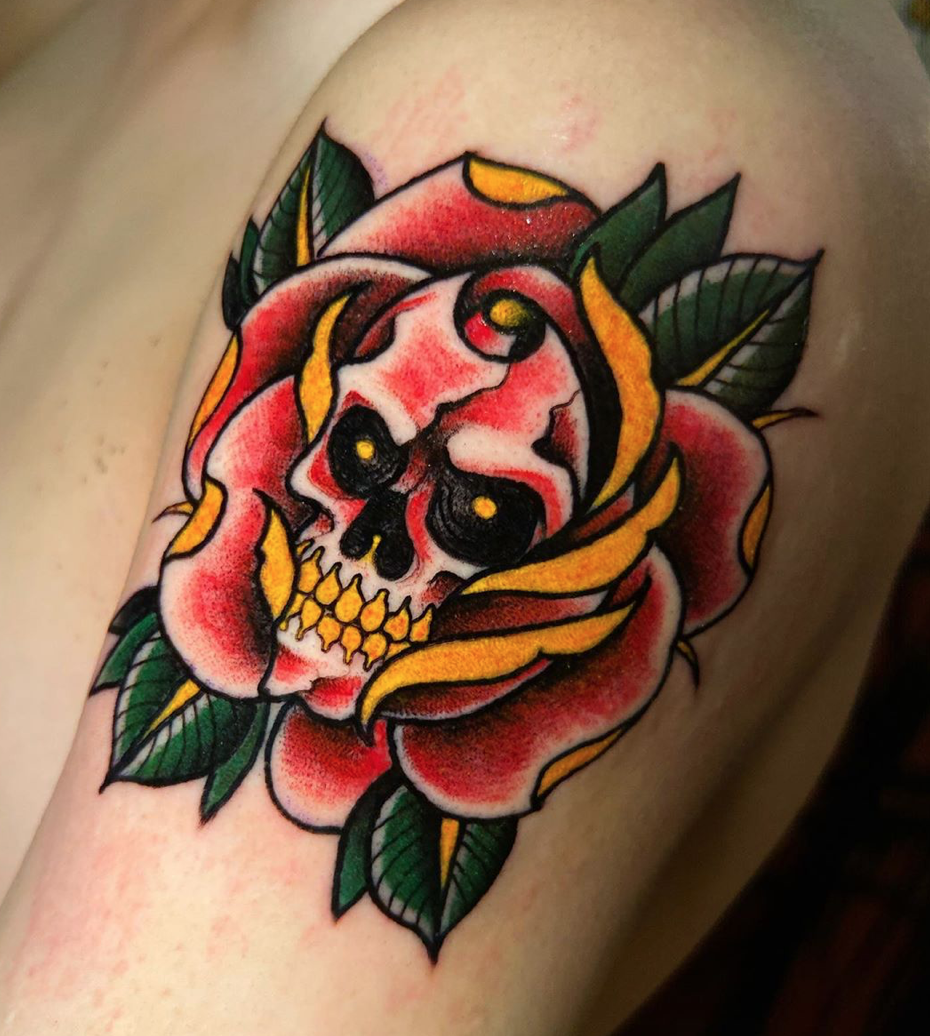 This is a new school traditional rose. it mixes neo traditional with a classic American Traditional feel with the smooth faded red shading.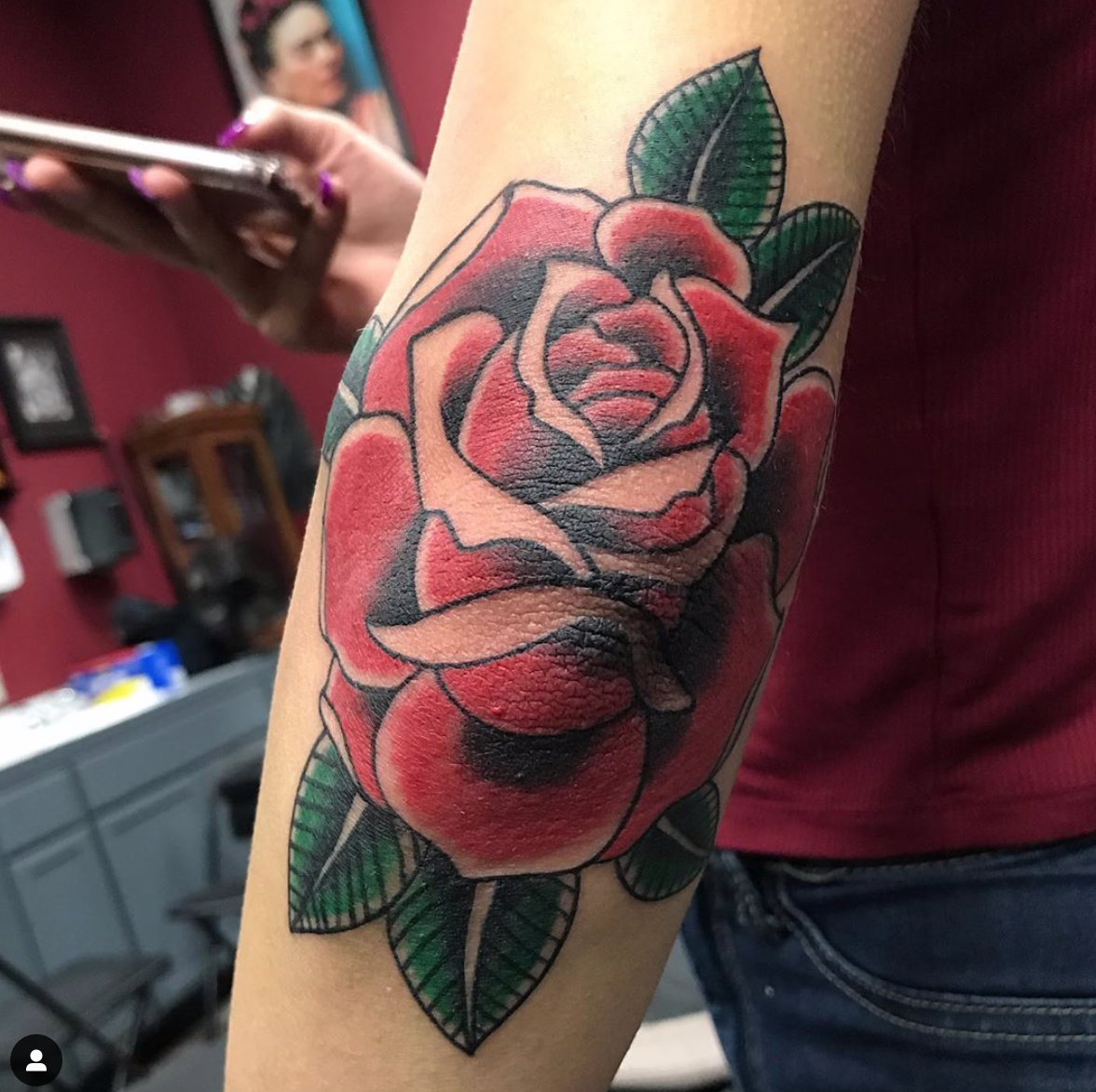 This is a classic red Traditional rose shaded solid but done with fine lines instead of the classic bold lines you'll see in the American Traditional.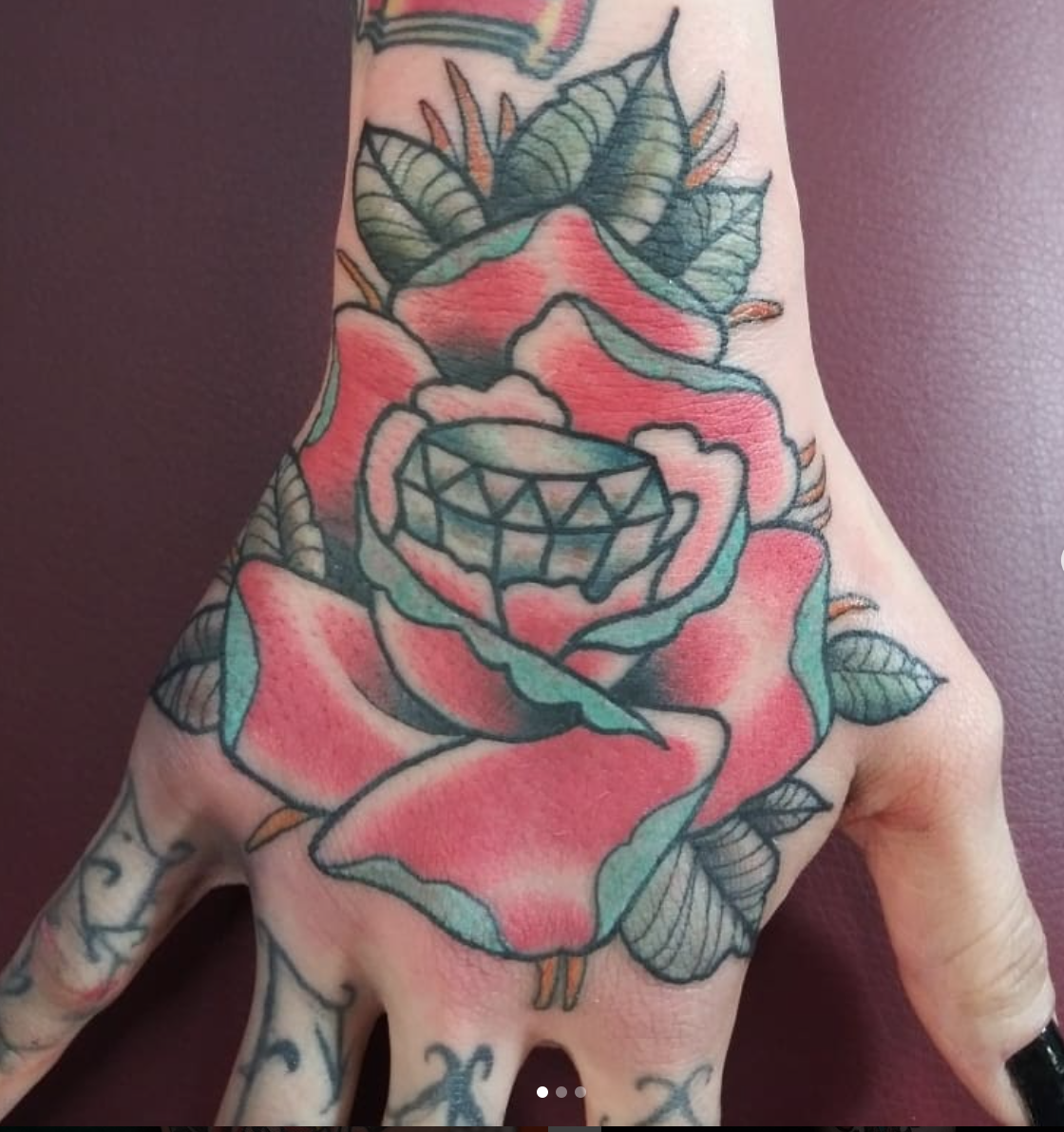 Here we have Neo-Traditional, its a classic take on the diamond in rose tattoo but done smooth shading and fine lines.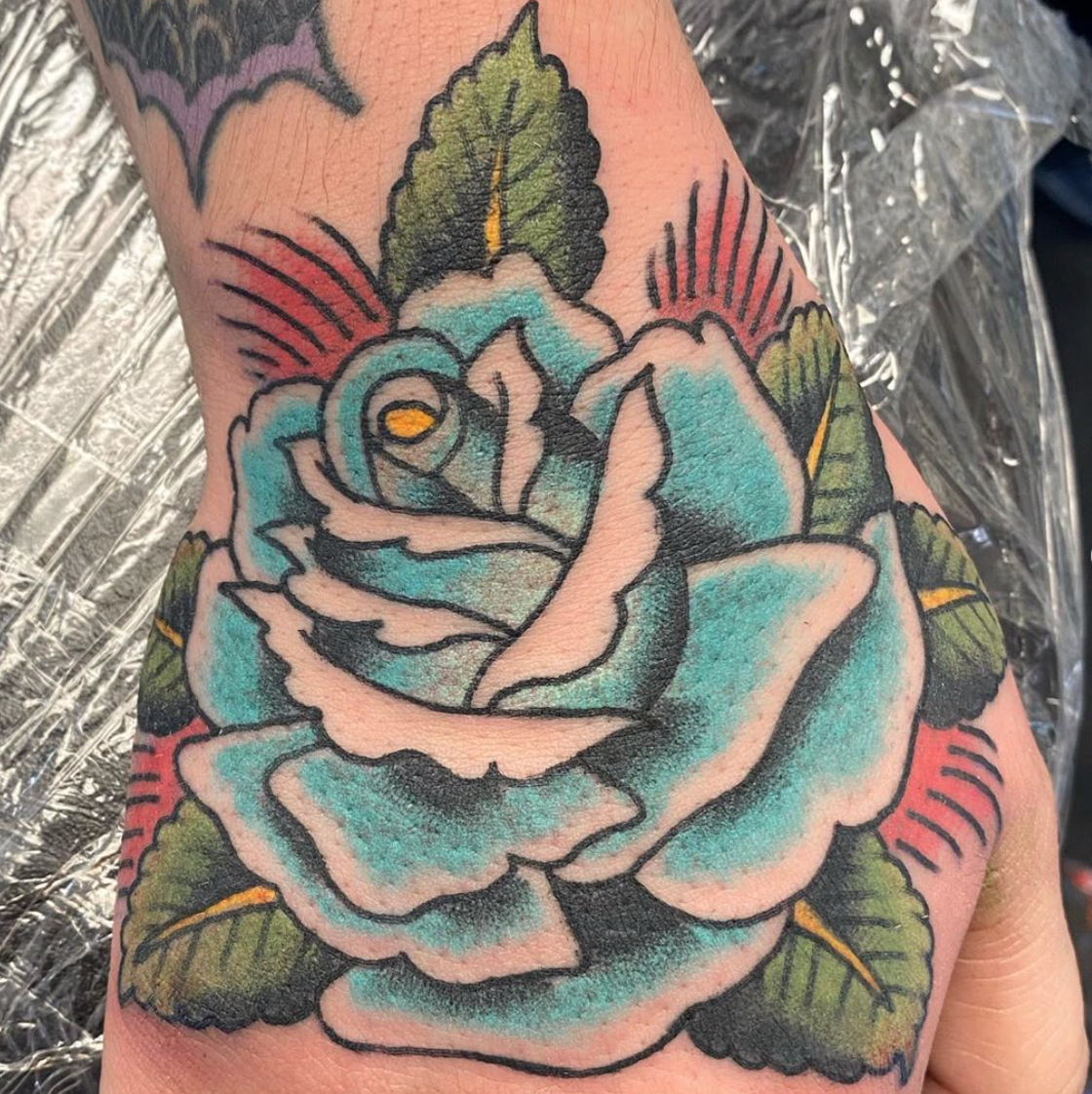 This is a kind of in-between classic traditional and new school. This blue ink did not exist until the 70s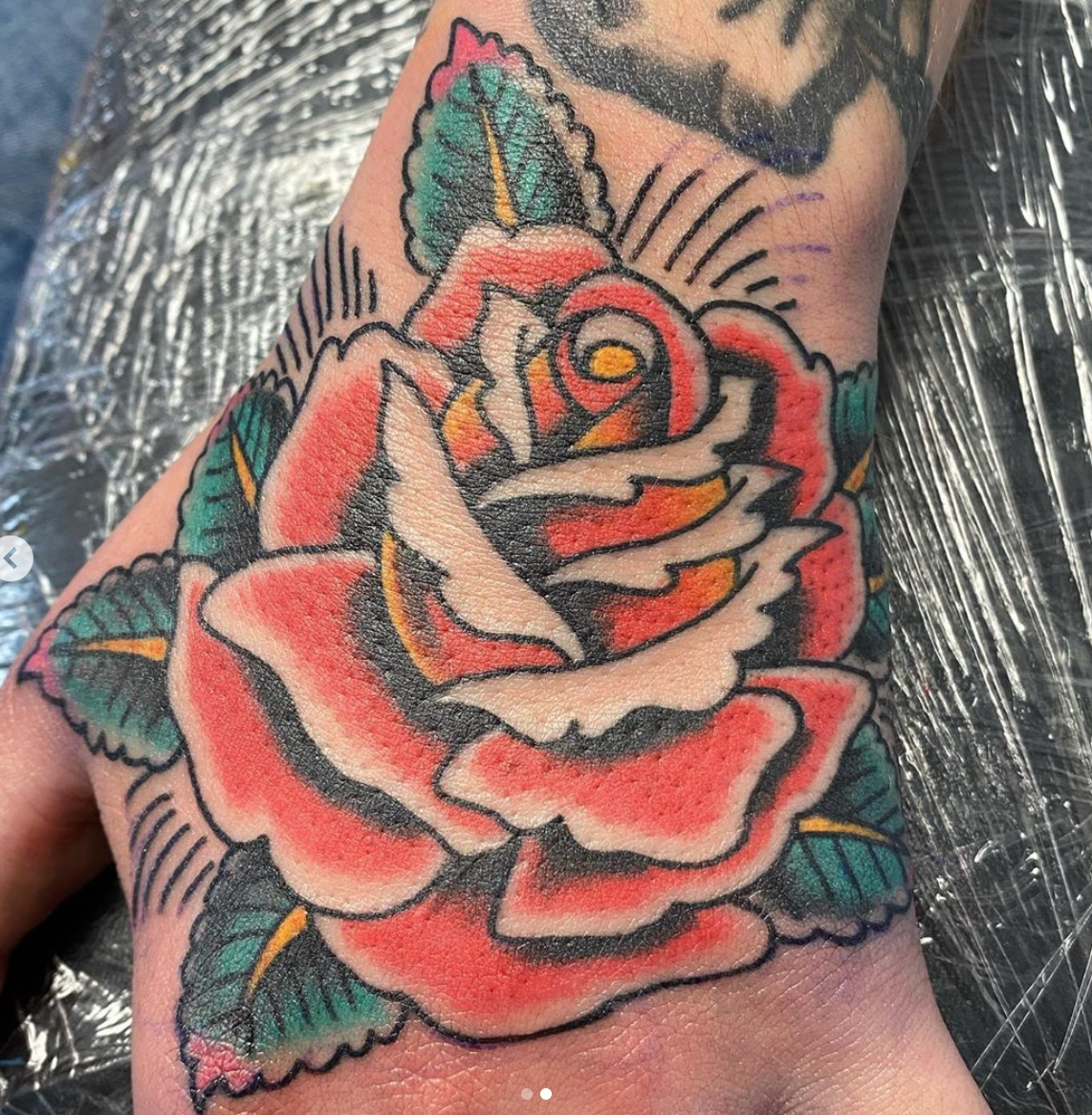 Same as the image on the right. you see the fine lines. the artist tried to keep it traditional with leaving some areas skin tone.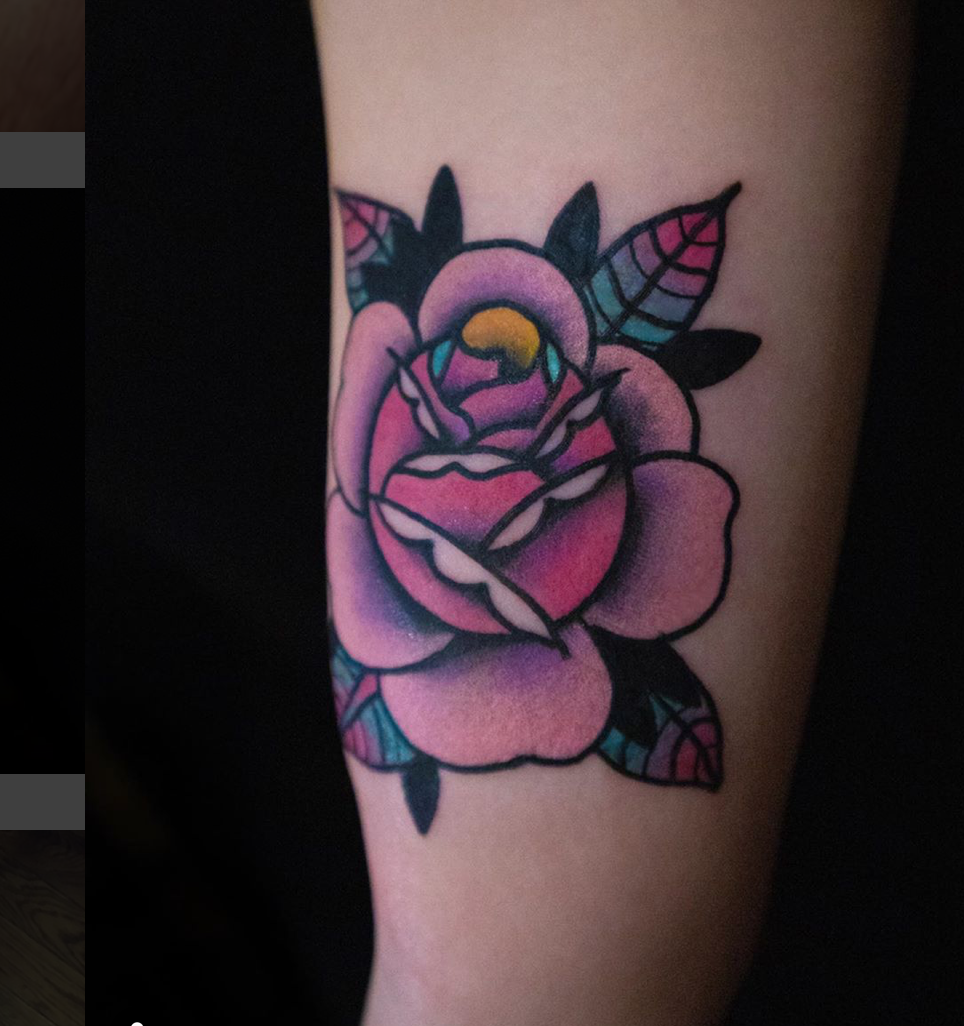 This is a classic American traditional rose tattoo design but the colors are not classic. you'll beaver see these colors back in the day because they didn't exist.